TAKING CARE OF WAIHI BEACH PETS SINCE 2006…
In the heart of Waihi Beach you'll find Waihi Beach Vets. Founded in 2006, Beach Vets has been around for over 14 years, welcoming each and every four-legged friend through it's doors and providing the kind of care that comes from knowing how important family (even the furry kind) is to our community.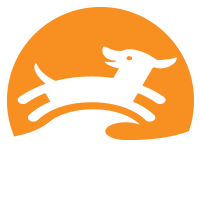 At Beach Vets, we are inclusive, holistic, and deeply connected to the work we do to provide the best possible lifetime care for your animal companions.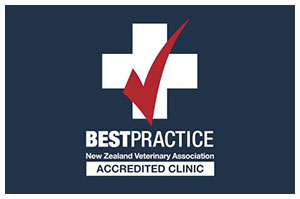 Committment to wellbeing
We are one of the few independent clinics in New Zealand and as such outstanding care encompasses our animal patients on every level– we care for their health as much as their overall wellbeing. What's more, we care for yours, and as such comprehensive communication, continuous investement in latest technologies and exploration into holistic treatments is all part of what makes Beach Vets committment to wellbeing at the heart of all we do.
Animal Advocates
At Beach Vets we continue to work within Waihi Beach to support the welfare of all animals. Supporters of the SPCA, emergency care for wildlife, and specialist contacts for the smallest members of our community, advocating for responsible care, education and environments.
Full specialist care
We offer a fully equiped medical and surgical facility, an in-house laboratory, digital radiology, ultrasound, laser therapy, and a qualified animal physiotherapist onsite. We can also refer to specialist practitioners to ensure optimal care, working with longheld professional connections throughout New Zealand to support your animal's healthcare.
We are there right from the start
From puppy dog eyes and tiny meows, we are there for your animal family members right from the start. We provide support for their physical wellbeing and help you to do the same with helpful tips, check up text reminders and a team who are happy to listen to questions and concerns at any stage, ensuring best possible care and wellness throughout the years.
Ask us about Puppy Training School and the Grey Paws programme.
What We're All About
The Beach Vets family has an outstanding team of veterinarians, veterinarian nurses and reception staff. Our team members are proud to call Waihi Beach home, offering personal and compassionate care to our human and animal community members.
Contact.
53 Wilson Road
Waihi Beach 3611
07 863 7387
Emergency.

During Regular Business Hours and After Hours Emergencies
Please Call: 07 863 7387
Michelle went above and beyond when our elderly Labradoodle became very ill over the long weekend recently. Can't speak highly enough of the care she gave Napoleon.

Leanne
Nothing but amazing service. I drive a long way past many other vet clinics to use beach vets.

Nicole
I totally recommend the amazing vets here. They are all totally dedicated to looking after their customers - our fur babies. So thankful for your help Pip with my Charlie he is so much better now.

Christine